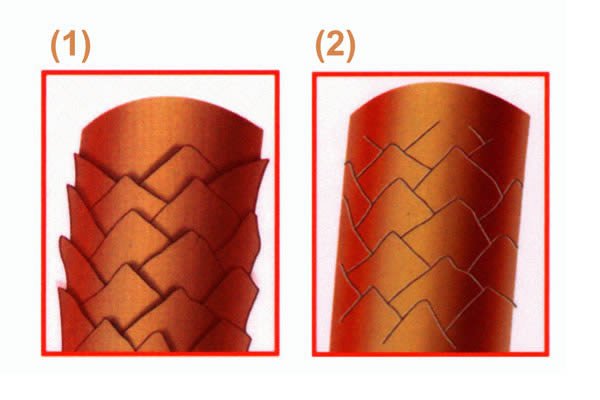 The hair shaft as it appears directly after colouration

The hair shaft after the application of the Colour Lock treatment system.
The layers of hair
Granular melanin pigments and diffused pigmentation
Cortex
The Medulla
Cellular nucleus
Micro-fibres and macro-fibres
The cuticle layer
The colouring process
The release of alkaline opens the cuticle and swells the shaft
The colouration pigments enter into the hair structure through
to the cortex and integrate with the Melanin to create the final color result
A) Semi-permanent pigmentation
B) Oxidation pigmentation
Thanks to its extremely gentle sulphur-free cleansing formula, Purifying shampoo eliminates all chlorine and heavy mineral residues, whose oxidizing effect is essentially responsible for fading hair colour. In addition, special UVA and UVB filters prevent the oxidation of hair colour due to sun exposure.
It is a luxuriant amphoteric shampoo specially formulated to appropriately cleanse colour treated hair and sensitive scalps. Bes Amphoten Shampoo exerts a balancing and gentle cleansing action that does not alter the physiologic balance of the hair and scalp or interfere with colour pigments, resulting with longer lasting colour richness and highlights.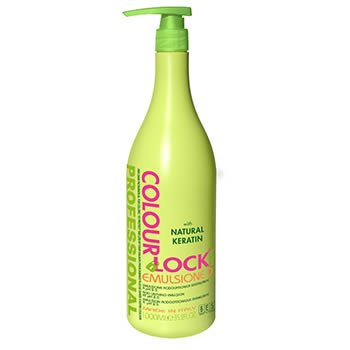 Its plentiful acid-cationic formula develops a remarkable de-alkalifying and disentangling action. It eliminates the alkaline residues present on the scalp and hair after colouring, bleaching and perming, thus restoring the hair and scalp's physiologic pH. Its specific detangling and balancing action make the hair soft, bright and manageable.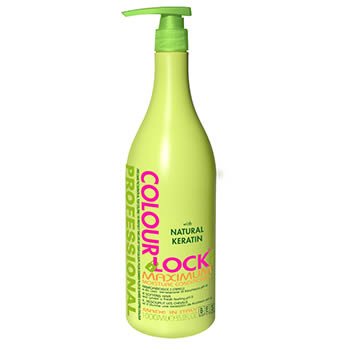 Thanks to the presence of a new organic, copolymer "silicone-wheat protein" that penetrates the hair shaft, this formula produces a polymeric structure that seals the surface of the hair cuticle. The hair shaft is thus solidly fused shut, ensuring that dye absorbed by hair is not released. The peppermint present in the product not only pleasantly refreshes the scalp but also strengthens and adds shine to hair.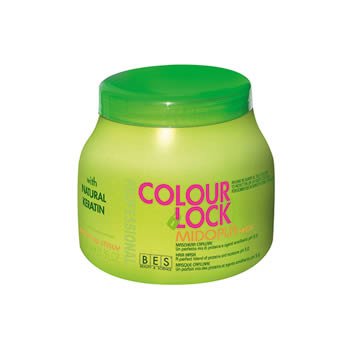 Is a deep restructuring treatment mask which helps restore life and strength to the hair, adds shine elasticity and manageability.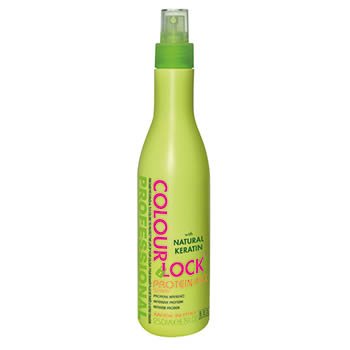 Instantaneous reconstructive properties of hydrolyzed keratin and vegetable proteins rebuild the peptide bonds, moisturizes and protects the hair structure. Leaves hair body-full, shinny, electro-static and tangle-free.